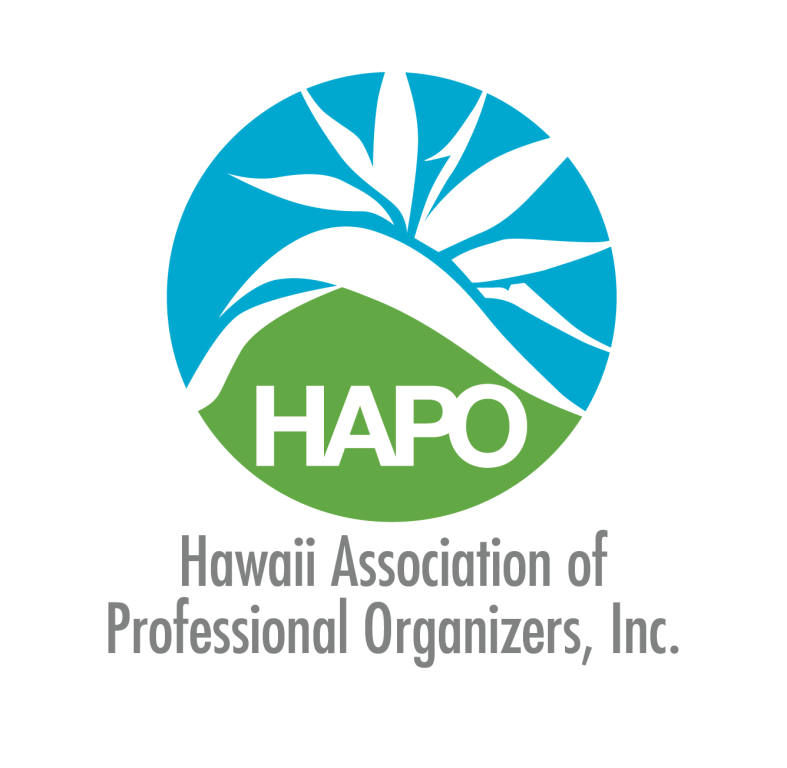 HAPO President's Message
by Lasar Hurd-McCabe, Organized Living, LLC



September is National Preparedness Month

October Means Fal

If you had to evacuate your home or office at the drop of a hat, where would you go? How would you communicate with your family? What would you take with you? What items are bare essentials? Where are they? How you answer these questions determines whether you and your family are prepared for disaster or emergency situations.
An emergency situation could be anything from a major car accident or a house fire to a statewide, natural disaster. Living in Hawaii in any disaster, puts us at a disadvantage due to the fact that we are in the middle of the Pacific and the closest aide may have to travel thousands of miles to reach us.
Being "prepared for anything" means having copies of paperwork such as vital records, identification and copies of important computer information readily available and, perhaps, stored at a distant location. It also means having an emergency supplies kit and a family contact and communications list. It means having a plan.
We've all heard that one of the most imporant things to do when disaster strikes or emergencies happen is to remain calm. Having a plan, knowing that our family knows the plan, having an emergency kit with food and water, having a piece of paper to prove where you live; this can help to keep you calm when in the midst of a disaster situation.
The Department of Homeland Security (DHS) has an extensive website containing checklists and worksheets with advice about creating an emergency plan and contact list, as well as what are essentials for a disaster kit. Visit http://www.ready.gov/america/index.html
Join the nation this month, take steps to prepare yourself and your family. If you need help, professional organizers can help you to organize documents and vital records, asseble a disaster kit and assist with developing our emergency plan.
Click here to Find a Professional Organizer in your area...
O

rganizing Professionals ...

Are you an organizing professional who performs organizing services? Or are you a manufacturer, distributor or retailer of organizing products? HAPO WANTS YOU! We are always looking for professional organizers and companies where we can refer clients. So, whether you are an organizer who helps clients in homes or offices, a closet product/installation company, or you provide organizing product solutions, visit our Membership page to find out about the Hawaii Association of Professional Organizers and its members. NEW Benefit of Membership: Teleconference Meetings! Visit our Events Calendar page for monthly meeting dates.
Tips to Get Organized
contributed by HAPO members
TIP: RE-USE OLD JEWELRY BOXES
Do you have small jewelry boxes hidden away somewhere? Re-purpose those boxes and lids by placing them face-up in your catch-all drawer. They're great for separating out paperclips, keys, rubber bands, coins, etc. so you can find what you need when you need it!

Yvonne Hopkins
YvonneHopkinsandAssociates.com