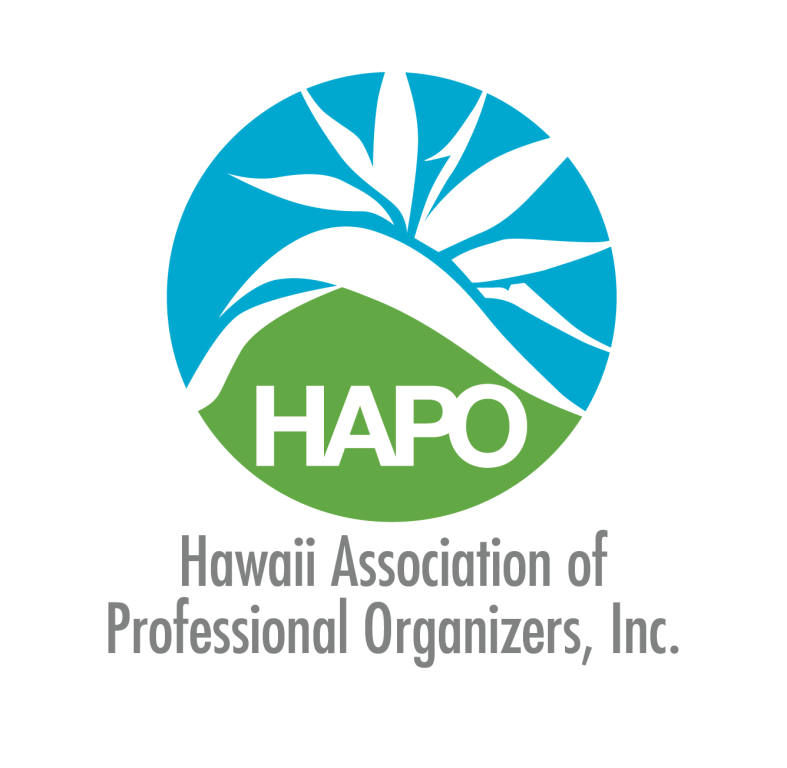 HAPO President's Message
by Lasar Hurd-McCabe, Organized Living, LLC



October Means Fall Is Here

October Means Fal

As "Mainlanders" start preparing for the Fall Season by packing their closets' summer wardrobes and replacing them with sweaters, coats and boots, we can share something in common with them. We, "Islanders," can use this month to purge our closets and drawers of unneeded items and no-longer worn clothes.
If this seems like an overwhleming thought, professional organizers all over the world recommend that you break the project into smaller pieces. Start by assigning yourself one hour to tackle one section of your closet or, one or two dresser drawers. Here are a few questions you can ask yourself as you review each article of clothing. 1) Does it still fit?
2) When was the last time I wore this? 3) Will I wear it again? 4) Is it still "in-style"? Depending upon your answer(s), you will be able to determine whether or not to keept it.
As you purge items, make two piles: 1) Toss, 2) Donate. Toss items that are torn, stained or faded. Donations should be items that are in good condition - would YOU wear it? There are many options for donations. Churches and groups hold "white elephant" sales to raise money. Some charities have Thrift stores to resell items. Other organizations provide clothing to the needy.
Like with any organizing project if you get "stuck," know that help is just a phone call (or email) away! Professional organizers are available in your area.
Click here to Find a Professional Organizer. Have fun this month finding more space in your closets and drawers!
O

rganizing Professionals ...

Are you an organizing professional who performs organizing services? Or are you a manufacturer, distributor or retailer of organizing products? HAPO WANTS YOU! We are always looking for professional organizers and companies where we can refer clients. So, whether you are an organizer who helps clients in homes or offices, a closet product/installation company, or you provide organizing product solutions, visit our Membership page to find out about the Hawaii Association of Professional Organizers and its members. NEW Benefit of Membership: Teleconference Meetings! Visit our Events Calendar page for monthly meeting dates.
Tips to Get Organized
contributed by HAPO members
TIP: RE-USE OLD JEWELRY BOXES
Do you have small jewelry boxes hidden away somewhere? Re-purpose those boxes and lids by placing them face-up in your catch-all drawer. They're great for separating out paperclips, keys, rubber bands, coins, etc. so you can find what you need when you need it!

Yvonne Hopkins
YvonneHopkinsandAssociates.com