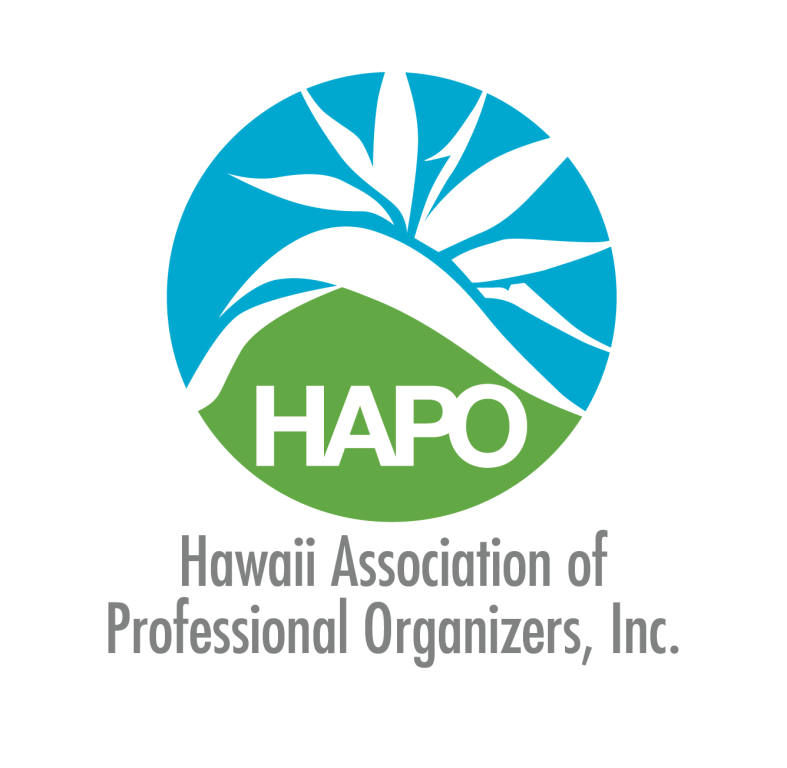 HAPO President's Message
by Lasar Hurd-McCabe, Organized Living LLC

Is It Tax Time AGAIN?October Means Fall


If you struggle every year to control and/or organize your receipts and papers for tax time, there is HELP!
Professional organizers are terrific at helping people to enjoy the freedom from paperwork and the pains of tax time. Here are a couple of suggestions:
Establish a system for sorting and storing your receipts and you will never suffer again.

Purchase and use a receipt scanning system that will help to sort and store the receipts on your computer. Once you teach the system about your purchases, it remembers them next time eventually becoming automatic filing.
Take control of your time, space and paperwork. Don't let it control you! Just think, this time next year, you could be on the beach, with your family, enjoying our wonderful Hawaii weather instead of under those piles of receipts and tax papers! Click here to Find a Professional Organizer in your area.
O

rganizing Professionals ...

Are you an organizing professional who performs organizing services? Or are you a manufacturer, distributor or retailer of organizing products? HAPO WANTS YOU! We are always looking for professional organizers and companies where we can refer clients. So, whether you are an organizer who helps clients in homes or offices, a closet product/installation company, or you provide organizing product solutions, visit our Membership page to find out about the Hawaii Association of Professional Organizers and its members. NEW Benefit of Membership: Teleconference Meetings! Visit our Events Calendar page for monthly meeting dates.
Tips to Get Organized
contributed by HAPO members
TIP #1 STORAGE IDEA
Did you know that 5-gallon water-cooler jugs make for great transparent, upright storage? Use a hand saw or small knife to slice off the spout section. Perfect for bulky, outdoor gear!
TIP #2 TEACH KIDS TO FOLD
Teach kids to fold using a trick from department stores. Take a rectangular piece of cardboard, line it up behind a shirt, and fold the sleeves inward. Slide out the cardboard to finish the fold!

Jenifer Cornforth, Now and Zen
www.nowandzen.online