January is National Get Organized (GO) Month, sponsored annually by the National Association of Professional Organizers (NAPO). GO Month is dedicated to raising awareness and educating the public of the benefits of getting organized. Organizing events and promotions are held each year throughout the country. NAPO launches a national public relations campaign through a series of press releases and nationwide spots that run on National Public Radio (NPR).
In celebration of GO Month, HAPO and its members hold local events, such as presentations, workshops and public organizing projects. Some of these events are listed below.


HAPO EVENTS
HAWAII LITERACY PROJECT

WHO: y.o.u. that's who!
WHAT: HAPO's 4th "GO" (Get Organized) Month Office Makeover project
WHEN: Saturday, January 21, 2017 from 11:30am to 3:00pm
WHERE: Mayor Wright Housing Project Family Library, in Kalihi
WHY: A project like this gives our members an opportunity to give back to the community and work side-by-side with other organizers whose expertise spans various orgaizing specialties - you'll get to see other PO's (Professional Organizers) in action, learn new solutions, etc. It also provides exposure for HAPO and your business, the project sponsors, and highlights the organizing industry in Hawaii.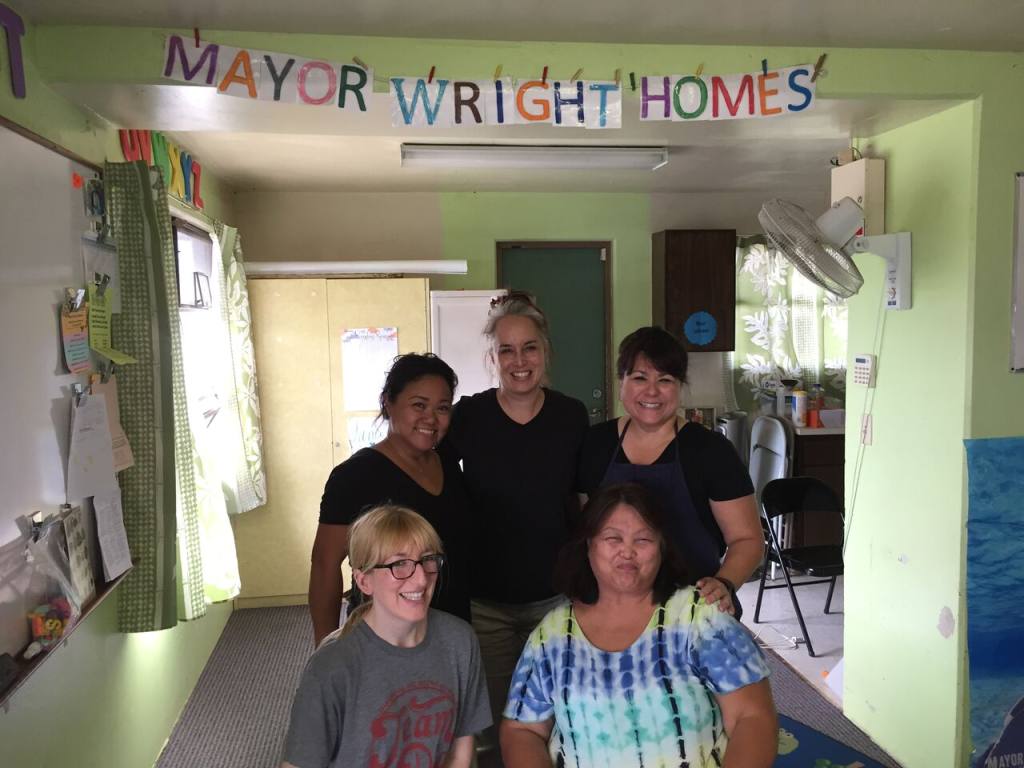 HAPO members Rozelle Pumaras-Fiesta, Lasar Hurd-McCabe and Yvone Hopkins
with the Ms. Rina and Ms. Ashley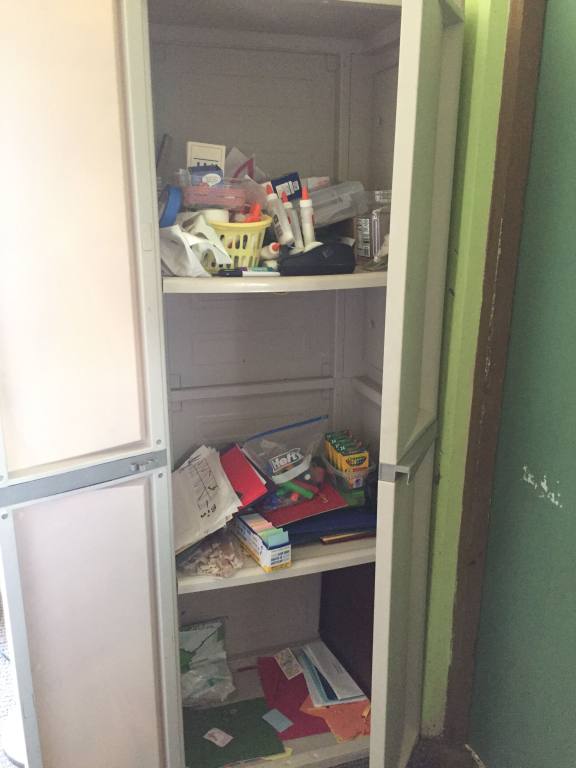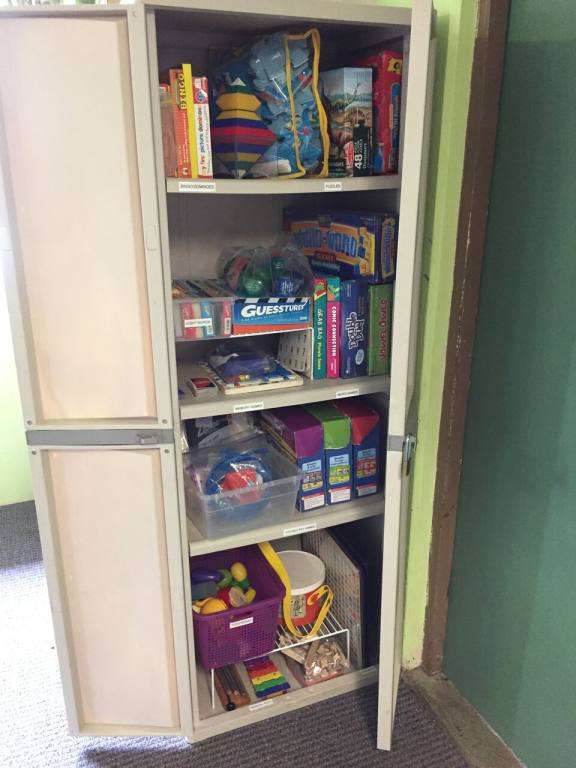 Games Closet Before and After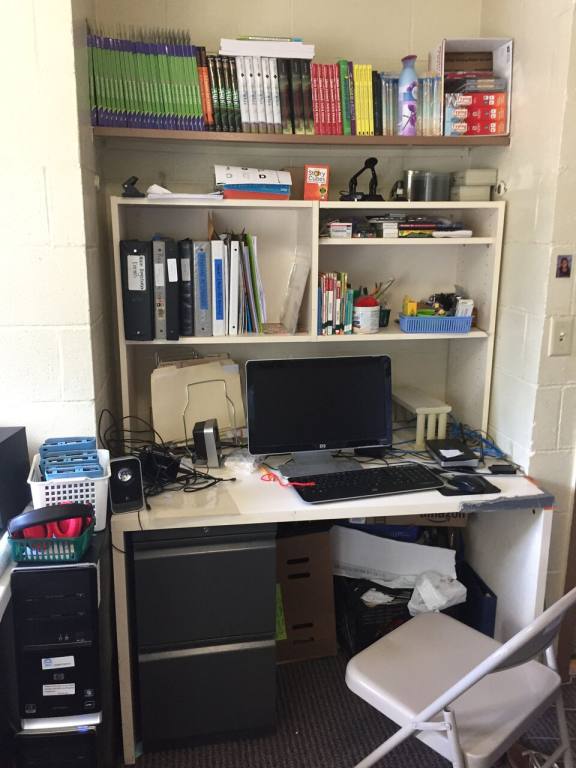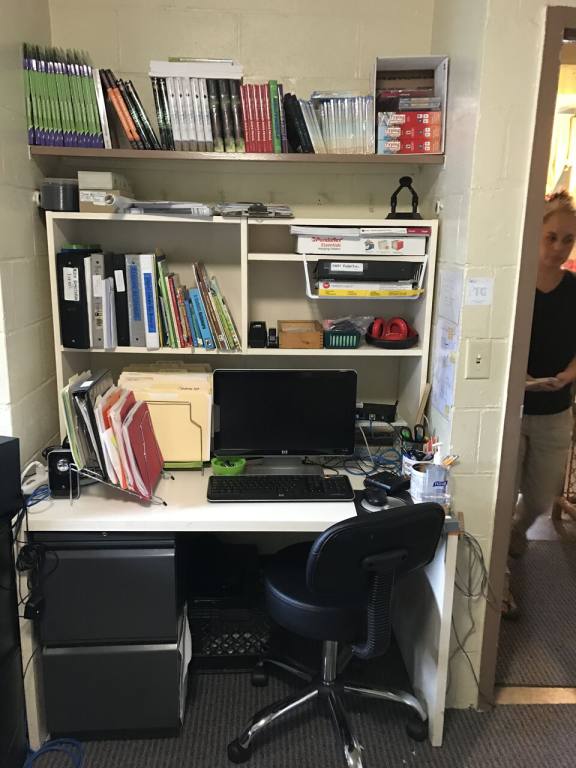 Curriculum desk Before and After
ASK THE ORGANIZERS - Have you tried to get organized but keep getting stuck? Ever wish you could just ask an expert? Now's your chance! We host a panel of experts who will answer any question you have. There will be prize drawings for organizing products & guidebooks, too!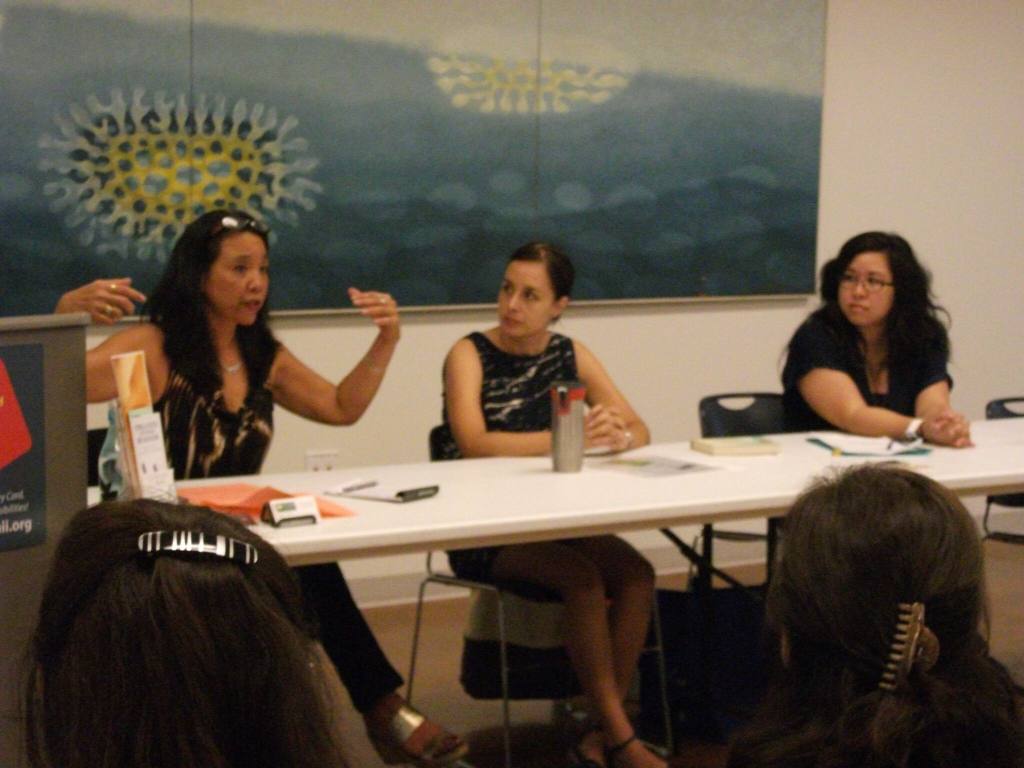 HAPO members help attendees find solutions to the organizing problems that drive them crazy! Each panelist is an expert in various areas of professional organizing. From garage and residential specialists to electronic/computer and moving/relocation experts, they can help with the most challenging organizing issues. Take this opportunity to bring some peace and calm into your life! Ask The Organizers.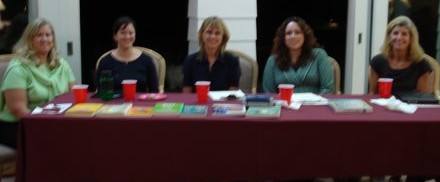 To host an Ask The Organizers Panel, click here

NATIONAL PRESS
OFFICE MAKEOVER - the Hawaii Association of Professional Organizers, Inc. (HAPO) and its members sponsored this community service project. Members volunteered to do an "Office Makeover" for a local charity or non-profit agency's office. Partners and sponsors supported this project by donating products and/or services, which gave them opportunities to see how professional organizers use their product/service to help clients. Be a part of this project as we give back to our community. Read more..
To receive additional information:
Partners & Sponsors - click here
Press Release - click here
Media - click here
Charity/Non-Profit Organization - click here
See Photo Gallery , View video Before & After, Watch 'Olelo TV Show "We Care"

The National Association of Professional Organizers (NAPO)
offers organization solutions for businesses to help them be more productive and efficient.