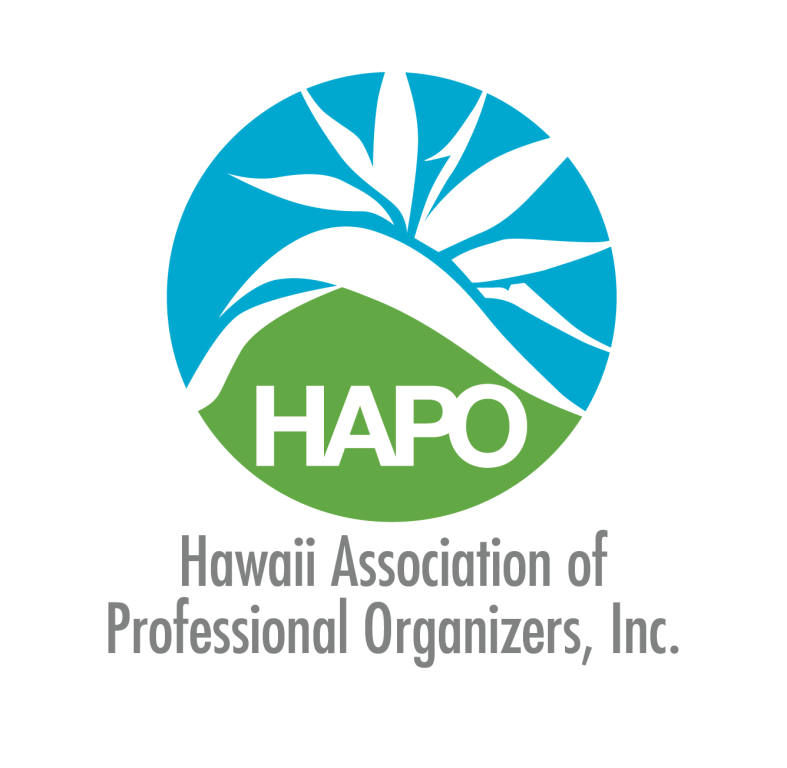 Click logo to log in to HAPO's exclusive Office Max site, created just for our members. Here, organizers will find products that they use most frequently for both their businesses and their clients. Most products can be delivered to any location in the Islands! more info...

HAPO Library
Better your knowledge and get educated about what's going on in your profession! Hear veterans and experts in the organizing field, marketing and business specialists who can help you to grow your business and services! Go to the Library. Get NAPO Conference CDs of session recordings and more. Members must have code. Got a question?

Got your HAPO T-shirt?

Advertise your Organizing Services, as you do errands, and everywhere you go! Wear this on your back: "Want to Get Organized? Ask Me How" + "Hawaii Association of Professional Organizers." Have your organizing team show up to clients and events looking uniform, support your Association. Click the T-shirt icon to order your HAPO 100% cotton T-shirt today!
Organizing Tips - feature your business on HAPO's home page with an organizing tip! They are rotated on a monthly basis. Click to Submit Your Tip today!

Teleconference Meeting Wall - must have member access password.

Board Members - Click for email login